Book a trail ride or lesson with us today!
Riding lessons $40.00 per/hr, Boarders $25.00 per/hr, group $20.00 per/hr
Guided trail rides $35.00 per/person  (2-3 hours depending on terrain)
 Horsemanship classes (un-mounted) $10.00 per person
There are no services available for the period you selected.
You must select at least two days
Send a message now to book a ride and use the PayPal button below to make a  non-refundable deposit ($12.50 PER PERSON) to confirm (payment can be made using PayPal, credit card or debit card.)
Baja is a great place to take in the joy of horseback riding. With the various terrains such in the desert and mountains to explore on horse, Baja makes for enchanting riding country!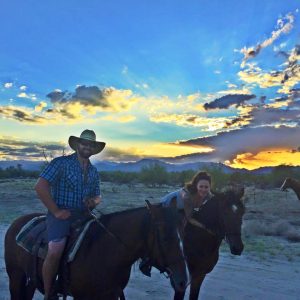 The terrain around San Felipe is ideal for trail rides. While it might be a change if you're used to grass and trees, the desert makes for beautiful scenery from the back of a horse. It is anything but barren, with ocotillo plants, "elephant trees" and hardy desert shrubbery around. The footing is perfect, not too much to worry about as far as holes or things to trip on, and the sand is excellent for feet.